Parker brought mom and dad to my studio this time around for some family pictures. Of course, I had to get a few of him by himself as well. I did lots with black and white this time around, I am really into it right now. I'm also using my big mill windows for more and more shots. I think all of my favorites from this shoot have the windows.
Here is Parker-man...he's so cute!
Parker and dad, being boys together...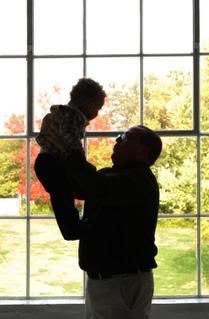 And the whole family together.