Cheyenne had her first "studio" session last weekend. The beginning of a lifetime of being subjected to Aunt Vada's camera and bright flashing lights. She slept through almost the entire event. That's ok, I like sleeping baby pictures.
And big brother TJ got to be in a couple of the shots as well.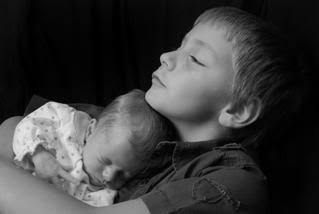 Mama Liza, although tired, is absolutely radiant...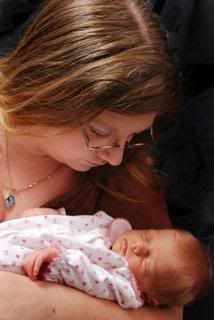 Daddy Chris's only appearance is here, and wouldn't you know it, as soon as we get the child naked she wakes up!
Stay tuned for many more shots of Cheyenne and her family, she will be one of my regulars!